Umrah with Kids – Tips for Packing
It is a dream of every Muslim to visit the Holy Kaaba. But taking your family with you is also a kind of blessing. Therefore, if you plan to go to Umrah with children, you must prepare physically and mentally. While planning to perform Umrah with children, choose the months when the temperature is not too high. The months of December to February are the most appropriate time to go to Umrah package uk. The next most important thing to consider is a list of essential items for your luggage. So here are some important items to store in your luggage while traveling with children.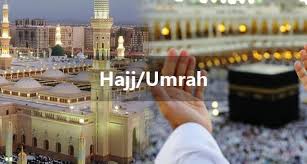 Getting Things Ready
The first and most important thing is to make a small hanging card for your children with your name, your name, passport number, your contact number and address. God forbid that you accidentally miss this very useful card so you can find them.Buy a safety harness for your young children to hold with you. Especially during prayer times, it will be really useful for you. For babies you can also pack baby carrier in your luggage so you can take your baby for free.You must carry a portable and lightweight stroller, as it is essential for the comfort of your children. They can rest and even sleep while traveling from the hotel to the Sacred Mosque or during shopping.
Before going, have your older children become familiar with the rituals of Umrah. So that the children understand the value of the umrah and try to do it by heart. For this, you can buy books or just show them hundreds of videos available online related to Umrah.
Go an Extra Mile
Prepare an extra Ihram for you. The women wear their Abaya and a scarf like Ihram. So they can pack additional scarves or Abaya and also buy Hijab for their little daughters. Since Ihram is not mandatory for children before puberty. So choose clothes for your children according to the requirements of that region.Choose comfortable and light shoes for you and your children too. Because in umrah you have to walk a lot and walking with uncomfortable shoes is really difficult.
While packing, place your child's favorite toy to keep them busy at the hotel or during the trip. Never carry dolls or any other action figure with you in the Sacred Mosque.Keep with you the necessary medications you may need for yourself or your children. Especially the medicine like Panadol, Brufen or the medicine for vomiting or diarrhea. In addition, Vaseline and Band-Aids are essential.
Pack one or two small hanging bags to keep food supplies (water, snacks and candy) with you for the children. In the case of young children, keep your bottles, milk powder, diapers and tissue paper in the bag as well. Then you do not need to hurry here or there while you are in Haram.
Keep a compact and lightweight thermos with you that maintains the temperature of the milk or any other drink and also avoid slipping during travel or in Masjid.
Overloading of Packages
Do not overload yourself or stress yourself if you forget something, you can buy it in the markets or shopping centers in Mecca or Medina. As mentioned above, it is the best time to travel to Saudi Arabia. So hurry up and book your Umrah tickets with cheapest hajj and umrah packages to experience the best at a much lower price. You can also take advantage of our wide range of the Umrah package uk.
Booking of Cheap Umrah Package uk with discounted price. Best Umrah Package from UK. Cheap offers of 2019 for Umrah Package UK, book now from Registered and Certified Travel Agency in the UK.